---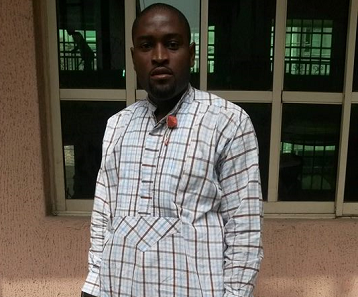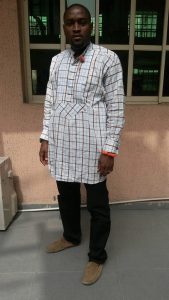 WITH TEARS IN MY HEART, BUT WITH JOY IN MY MIND I PRESENT TO NIGERIANS A HERO EVEN GOD WILL STAND UP TO WELCOME IN HEAVEN.
– Blackson, You took the fall, and thought of them ABOVE ALL.
Few days ago, there was a boat mishap in Rivers State. This hero right here swam to the shores and looked at more than 23 people drowning. Like most people, he would have been satisfied with just saving himself and just going home to hug his wife and kids and then on Sunday go to the altar to give a testimony on how he would have died in the river but God saved him.
But NO he didn't! He went straight into the dirty deep river and started saving people. Yes he saved the 1st, 2nd, 3rd, 4th, 5th, 6th, 7th…. I'm sure at this point he must have been tired and weak. He had saved 7 people and can count that as being heroic. But he went for the 8th, 9th, 10th, 11th, 12th and even the 13th… At this point he must have been clearly exhausted, but he looked into the river and knowing people were still there, he went again but this time life was unfair to him. His lungs stopped, his energy failed, his skills failed, it was the last gasp for air, and down he went! His wife a widow, his kids fatherless, earth lost him. HEAVEN GAINED A HERO. HE SAVED 13 PEOPLE AND LOST HIS LIFE.
I'm in tears, I know his cousin, he is a good friend and brother to me! I feel their pains, but Blackson showed the world that there are still heroes out there. He must have thought that it was better 13 people had their lives back, than saving his and knowing he didn't try to help. That to me, means more than life itself.
I call on the State Government to take this brave hero's legacy one more step by providing for the family he left behind. We have immortalised politicians who steal and take our monies. Let Blackson not die for nothing; heroes are only read in history books, but we have seen one in Blackson today.
Blackson, I pray God forgives you of every sin you may have committed before you met your demise. And may your castle in heaven be as large as heaven itself; so you can sit on a throne and look down at the 13 lives you saved go to church and give testimony on how GOD saved them from drowning in the river. I'm sure you will smile, and heaven will cheer.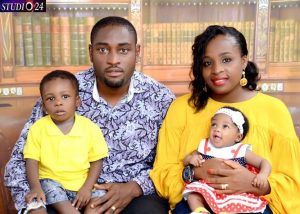 GOD BLESS YOU BRO AND PROTECT THE FAMILY YOU LEFT BEHIND. MAY THEY FIND HELPERS IN THEIR TIME OF NEEDS. REST IN PEACE. YOU DIED A HERO AND A LEGEND.
---
You may also like