---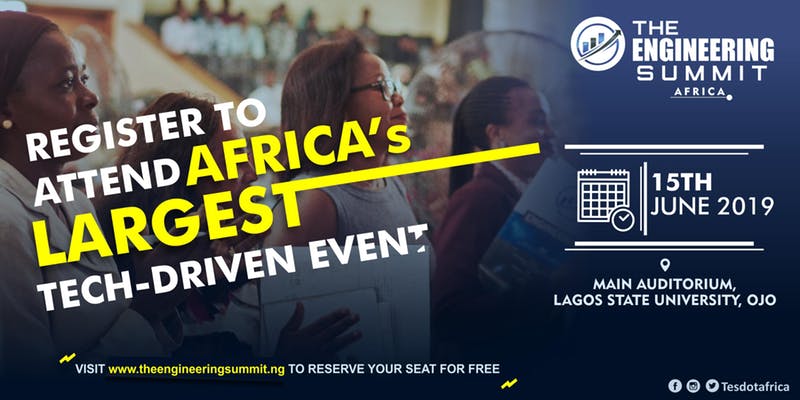 The Engineering Summit, Africa, Now in its 2nd year is annual event that is focused on addressing key economic and development issues in line with Engineering and Technology applications in Africa and beyond with a view to driving sustainable development .
The Engineering Summit creates a platform to showcase Engineering and Technology innovations through the use of emerging technologies, research and development.
The summit will provide a platform to harmonise Techpreneurs, Engineers, Investors, Policy makers, Developers, Researchers, Innovators, SME Owners, Professionals, Subject matter experts, Organized private sector, Public private partnerships and Tech enthusiasts to share leading practices and knowledge in the underlisted thematic areas:
-Oil and Gas
-Agriculture
– Power and Energy
– Transportation
-Healthcare
– IOT (Internet of things), Artificial intelligence, and Big data
-Small and Medium Enterprises
---
The Engineering Summit 2.0, Africa is designed to attract leaders across industries and sectors, learn from shared perspectives, connect to develop strategies that works towards ensuring economic development via Engineering and Technology applications.
Follow us on Twitter/Instagram/Facebook to stay updated @Tesdotafrica
---