---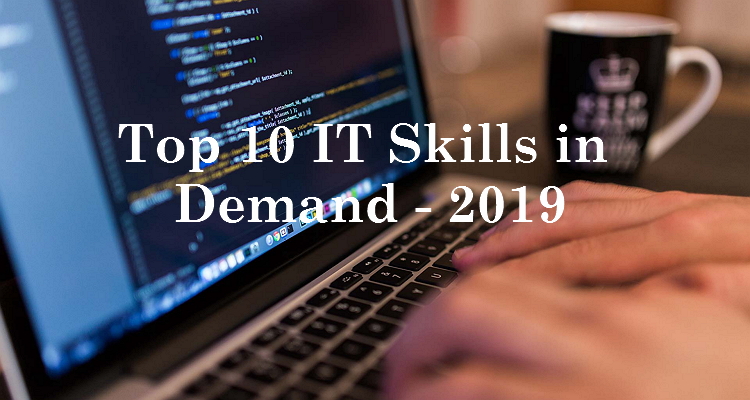 The tech jobs landscape of 2019 will likely look largely the same as it did in 2018, with roles in software development, cybersecurity, and data science dominating across industries.
"Emerging technologies will be key catalysts for the in-demand jobs we expect to see in 2019," said Sarah Stoddard, community expert at job search site Glassdoor. "From artificial intelligence, automation, virtual reality, cryptocurrency and more, demand for jobs in engineering, product, data science, marketing and sales will continue to rise in order to support the innovation happening across the country."
Here are 10 of the most in-demand tech jobs of 2019, according to recruiters and career site experts
Machine learning
Machine learning is one of the most innovative and exciting fields moving into the future that is increasing in demand, making it one of the most profitable skills you can learn.
It focuses on the development of computer programs that can access data and use it learn for themselves thereby allow the computers learn automatically without human intervention or assistance and adjust actions accordingly.
Machine learning can be applied to every industry, including healthcare, education, finance, etc. Translation? The possibilities are endless, and you can apply your machine learning skills to a role that suits your personality and interests.
Machine learning engineers can make an average of $114,000 or more.
2. Mobile Development

In 2018, it's estimated that there will be over 2.5 billion smartphone users in the world. This means that companies who want to stay relevant don't just need websites; they need apps. Having mobile development skills also comes with the perk that if you can build apps for others, you can build and sell your own as well–so it's an ideal career path for aspiring entrepreneurs.
Mobile developers are paid a start salary of $75,000 (with an average salary of $101,000
3.SEO/SEM Marketing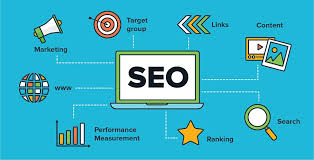 Search engine marketing (SEM) is a form of Internet marketing that involves the promotion of websites by increasing their visibility in search engine results pages (SERPs) primarily through paid advertising while Search engine optimization (SEO) is the process of increasing the quality and quantity of website traffic, increasing visibility of a website or a web page to users of a web search engine.

Employers are looking for people with these digital marketing skills to improve their company's web presence and visibility. This is one of the tech skills in demand for obvious reasons: more site visits mean more conversions, customers, and revenue.
You can leverage on these skills to market yourself, find freelancing clients, start a tech/personal blog, and build a brand.
4. Data Visualization
Data visualization is the graphical representation of information and data by using visual elements like charts, graphs, and maps, to provide an accessible way to see and understand trends, outliers, and patterns in data.
t's in demand because employers can make sense of large amounts of data to drive real business results. For example, predict sales volume, understand what factors influence human behavior, identify areas in the business that can be improved, identify trends, relationships, patterns, etc.
Data Visualization Engineers earn an average salary of $98,264 per year
5. Data Science and Analytics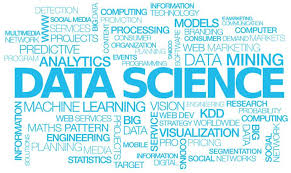 Data science can be defined as obtaining insights and information out of data, using a blend of various tools, algorithms, and machine learning principles. Data scientists are much needed in key industries like finance, banking, and healthcare because they enable businesses and organizations to make better, data-driven decisions.
By 2020, it's estimated that there will be 2.7 million job postings for data science and analytics. An average salary of $92,000 are up for grap for data scientists.
6. UI/UX Design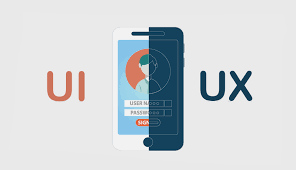 While they're in the same family, UI and UX are different. UI (user interface) specialists design interfaces for websites and apps to be visually appealing, flow well, and be easy for users to navigate. UX (user experience) specialists do a lot of research and testing to consider every element of how the user will interact with the company and website, coordinating with developers and UI designers.
Demand for UX/UI skills is on the increase as it has #1 priority by managers hiring more UI/UX designers
7. Cybersecurity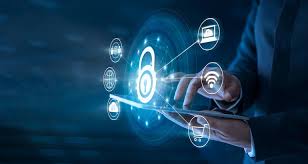 According to Marc Cenedella, CEO and founder of executive job search site Ladders, Security is a major concern for companies and consumers alike in our connected world. For any company that collects customer information or deals with sensitive data of their own, keeping networks secure is paramount.
Due to the increasing attacks brought forth by hackers who want to steal customer information collected by companies, Cybersecurity skill is now in great demand. This demand is expected to reach  3.5 million unfilled jobs by 2022–tripling from 2017.
Average salary for cybersecurity experts is 94,981/yr
8. Cloud Computing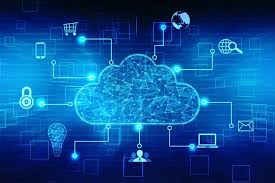 This is the practice of using a network of remote servers hosted on the Internet to store, manage, and process data, rather than a local server or a personal computer.
Cloud computing jobs are on the rise because more and more companies are switching from the classical server infrastructure to cloud solutions. According to Gartner, the market for public cloud services is projected to grow by 17.3 3% in 2019.
The most in-demand cloud computing skills are Amazon Web Services (AWS), Java, Linux, software development, DevOps, Docker and Infrastructure as a Service (IaaS) are the most in-demand skills.
Average salary for cloud computing professionals is $146,350
9. Blockchain Technology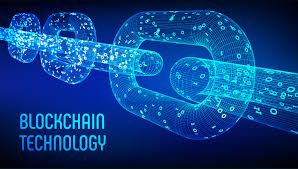 A blockchain is a decentralized, distributed and public digital ledger that is used to record transactions across many computers so that any involved record cannot be altered retroactively, without the alteration of all subsequent blocks.
Originally devised for the digital currency Bitcoin, blockchain has evolved. The tech community is now finding other potential uses for the technology, such as peer-to-peer payments, crowdfunding, file storage, identity management, digital voting, etc.
Some of the blockchain skills you should know include networking, cryptography computing, database design, and programming languages ranging from Java, JavaScript, and C++ to Go, Solidity, and Python.
Tech giants like Facebook, Amazon, IBM and Microsoft are working on blockchain. An average salary between $150,000 and $175,000 awaits blockchain engineers.
10. Internet of Things (IoT)
Matthew Evans, the IoT program head at techUK, Simply, said that Internet of Things is made up of devices—from simple sensors to smartphones and wearables—connected together.  it is increasingly being used to define objects that "talk" to each other.
Everything that's connected to the internet can be hacked, which is why security is one top concern with these devices. A report from Samsung says the need to secure every connected device by 2020 is "critical" and that more than 7.3 billion devices will need to be made secure by their manufacturers before 2020. Cybersecurity professionals who specialize in IoT will likely be highly sought after for this reason.
IoT developers earn an Average salary of  $59,849 – $123,163
Are you planning to switch careers or maximize your marketability? consider any of these most in-demand tech skills you need to have today. It's up to you to go for which is best suited for your personality and interest.
source: Learn to code with me
---