---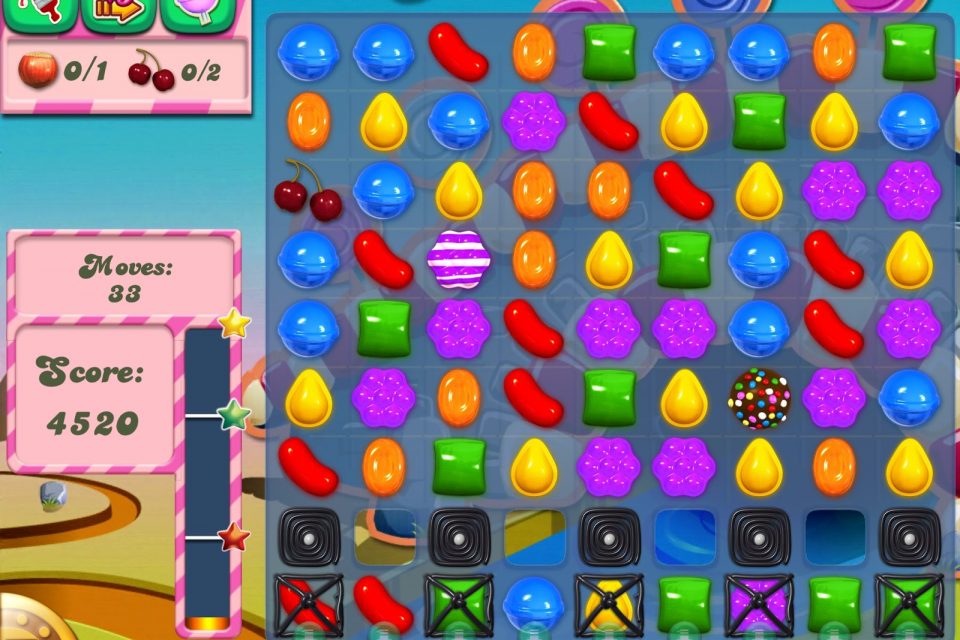 We will agree that the game-candy crush is one of the most exciting and captivating games that has changed the face of gaming since the advent of Android phones and devices. Interestingly, many people have become addicted to it as you hardly can find a young person who doesn't have it on their devices or hasn't played it before. For me, it became a companion a long time ago as I enjoy playing it whenever I'm stuck in Lagos traffic as it makes it bearable. The other day, though, I was quite amazed at what Candy Crush has taught Katie Jakes as she shared on life hack .com  business success tips that came into her mind as she played the game.
Always formulate Goals.
The first thing is that each level of Candy Crush has a goal. You must do things like make striped candies, create colour bombs, or drop fruit down to to the screen. You must have a goal to accomplish to move to the next level. Do you get that? As an entrepreneur, you need to formulate goals for yourself. And, when you might have achieved those goals, you get to move on to the next challenge that is ahead. That new challenge will help you to set new goals. Those new targets may have something in common with the old ones, or they may be entirely different. Always know which "game" you are playing, and the rules to win that game, and stay with them.
The focus is the Only Way to Success.
On some Candy Crush levels, as of this article, I am only on level 230. I have found this helpful as to how simple it is to make striped candies and colour bombs, and I get caught up in seeking out these combinations or avoiding a bomb. Then, I realize I have gotten completely distracted from the goal of the level I'm on. In fact, I don't need striped candies, or the bomb has more turns to explode than moves I have left in the round, so exploring them doesn't matter to the goal. In your business, once you have set a goal, you need to focus on it. Activities you do on a daily basis need to align with that goal. You need to quickly call yourself out when you are doing anything that distracts you from that goal (unless, of course, you are taking a break to allow yourself to recharge).
Believe You Can Succeed, and Don't Quit.
I have played some levels of Candy Crush for what seems so long I go to the walkthrough cheats. Often, I learn that the strategy I am using is the right one; it's just not paying off for me. I return to the level, frustrated, and wondering if I will be able to make it this time. If I have the mindset that the level is just not winnable, I usually lose. The other day, though, I stared at the game board, and I realized I CAN win. Candy Crush. I just knew with absolute certainty that this was a challenge I was prepared to meet. It was uncanny; everything came into focus – the goal of the level, where I was on the success meter, and what I needed to do to meet the target. I mentally knew I was going to win, and I did! There was some logic, some luck, and a core belief in my capabilities.
All of these things are vital to your success as a business owner. First, the going gets tough. There will be days, as a "business-on-the-side" owner that you debate whether you will ever be able to do your business full time. Full-time business owners, you will have ups and downs, and in a down moment, you have to make the decision to stay in the game. All of this takes a strong belief in yourself.
Accepting Help is OK.
Every day I turn the Candy Crush Booster Wheel and get an excellent treat I can use to make a level simpler or to help me win a level versus repeat it. I often talk myself out of using these boosters because I feel I should be able to do this by myself. It's just a principle thing – like I'm saying I am less capable if I use one of these boosters. Well, what about your business? Just where are you turning down help? It could be due to cost, but make sure it's not because you believe you have to do everything yourself. That's just nonsense, and will guarantee failure, because there aren't enough hours in a day for you to do it all yourself AND make money. Help is within your reach, and it's OK to use it.
Believe in Abundance.
The other reason I have caught myself avoiding to use a booster is I might run out. Isn't it ironic? Every day we get a new booster, and I'm worried that I'm going to run out. At any moment in our businesses, we may have a small financial crisis. If you look around, although, money could be everywhere. The fact that it is not in your bank account now does not mean it will not be there. You have to believe in the flow of money and that there is always more out there that you can attract.
---