---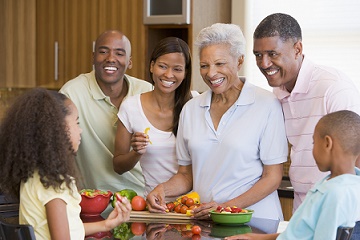 10 Tips to Live by for Heart Healthy Families
1. Keep portions small, to have less wasted food, and avoid obesity.
2. Watch calories to maintain a healthy weight.
3. Provide kids nutritious snack choices, ready to grab on the go.
4. Use soft spread margarine labeled zero trans fats in place of butter to help reduce intake of saturated fat, trans fat   and cholesterol.
5. Don't let anyone skip breakfast; a healthy breakfast is essential for a productive day.
6. Choose beverages wisely. Include nonfat or low fat milk and drink plenty of water and other non-sweetened beverages like tea.
7. Make the dinner occasion a family get-together occasion, and turn the TV off while eating.
8. Offer your family plenty of fruits and vegetables every day.
9. Prepare low-fat versions of your family's favorite meats and poultry, use low fat cheeses and milk and eat at least 2 servings of fish per week in place of fatty meats.
10. Choose whole grain foods as a good source of fiber.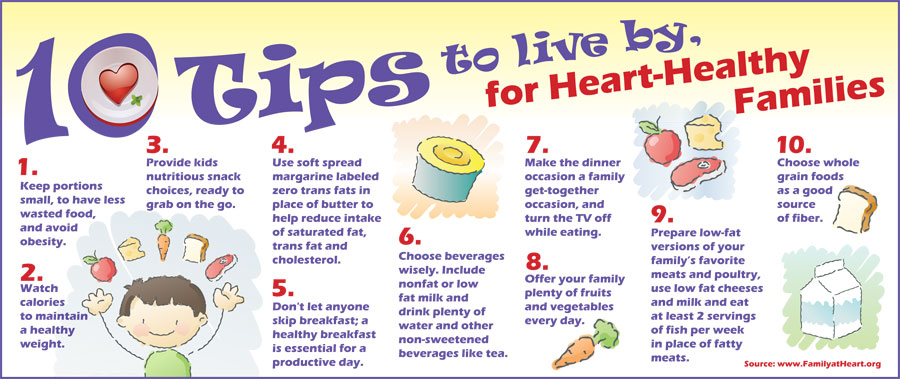 ---