---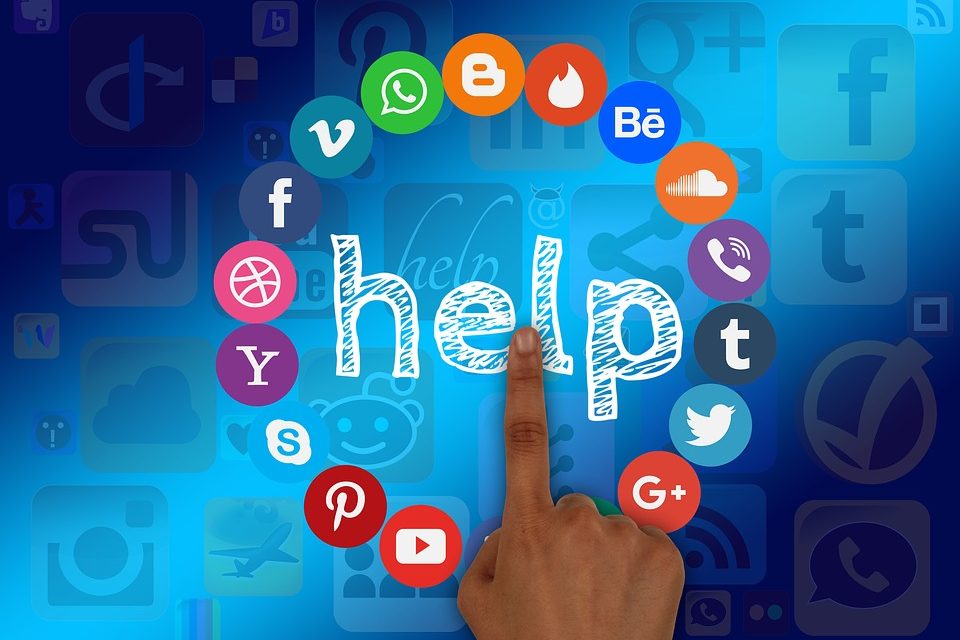 Today, I'll be sharing one of the positive perks of Social Media in our community. A couple of Fintechs and Financial Institution have employed the use of social media platforms to engage and serve their customers better thereby increasing their customer experience. I personally have had to reach out to my a bank's social handle on several occasions either to lodge a complaint that I needed to be resolved promptly or make an enquiry and on many of such occasions, response was swift and timely.
Many still don't know how to take advantage of these social platforms in solving their everyday problem. Nowadays, you don't necessarily have to go to the banking hall to complete transactions or get another business done. You can simply do it from the comfort of your mobile device. Even the banks encourage it.
So I'll be doing us a favour of compiling a list of banks in Nigeria comprising their social media handles and communication lines. All you need do is follow and/or shoot a message to your bank's social handle. You should get a response from them in no time.
NIGERIAN BANKS AND THEIR SOCIAL HANDLES
ACCESS BANK PLC
Facebook: @AccessBankPlc
Twitter: @myaccessbank, @accessbank_help
Instagram: @myaccessbank
Email: contactcenter@accessbankplc.com
Phone: 01-2712005-7, 07003000000
Website: www.accessbankplc.com
DIAMOND BANK PLC
Facebook: @diamondbankng
Twitter: @diamondbankng, @diamondbankhelp,
Instagram: @diamondbankng,
Email: enquiries@diamondbank.com, complaints@diamondbank.com, info@diamondbank.com
Phone: 07003000000
Website: www.diamondbank.com
FIDELITY BANK PLC
Facebook: @fidelitybankplc
Twitter: @fidelitybankplc
Instagram: @fidelitybankplc
Email: true.serve@fidelitybank.ng
Phone: 01-4485252
Website: www.fidelitybank.ng
FIRST BANK OF NIGERIA PLC
Facebook: @firstbankofnigeria
Twitter: @firstbankngr, @fbn_help
Instagram: @firstbanknigeria
Email: socialmedia@firstbanknigeria.com
Phone: 07000700
Website: www.firstbanknigeria.com
FIRST CITY MONUMENT BANK PLC
Facebook: FCMBMybank
Twitter: @myfcmb, @fcmbpensions
Instagram: @myfcmb, @fcmbpensions
Email: customerservice@fcmb.com
Phone: 012798800
Website: www.fcmb.com
GUARRANTY TRUST BANK PLC
Facebook: @gtbank
Twitter: @gtbank, @gtbank_help, @gtbanks_cards, @gtbank_careers, @gtcrea8
Instagram: @gtbank
Email: enquiries@gtbank.com, complaints@gtbank.com
Phone: 08039003900, 08029002900, 0700482666328, 01-4480000
Website: www.gtbank.com
HERITAGE BANK PLC
Facebook: @heritagebankng
Twitter: @heritagebankltd
Instagram: @heritagebankng
Email: info@hbng.com
Phone: 070043748243
Website: www.hbng.com
KEYSTONE BANK PLC
Facebook: @keystonebank
Twitter: @keystonebankng
Instagram: @keystonebankng
Email: contactcentre@keystonebankng.com
Phone: 070020003000
Website: www.keystonebankng.com
POLARIS BANK LTD
Facebook: @polarisbankltd
Twitter: @polarisbankltd
Instagram: @polarisbankltd
Email: info@polarisbanklimited.com
Phone: 070075932265, 08069880000, 01-4482100, 01-2701600
Website: www.polarisbanklimited.com
STANBIC IBTC BANK
Facebook: @stanbicibtc
Twitter: @stanbicibtc
Instagram: @stanbicibtc
Email: customercarenigeria@stanbicibtc.com
Phone: 070022557826242
Website: www.stanbicibtc.com
STERLING BANK PLC
Facebook: @sterlingbanknigeria
Twitter: @sterling_bankng, @sterlinghelp
Instagram: @sterlingbank
Email: customercare@sterlingbankng.com, e-business@sterlingbankng.com, onepay@sterlingbankng.com
Phone: 070078375464
Website: www.sterlingbankng.com
UNION BANK OF NIGERIA PLC
Facebook: @unionbankng
Twitter: @ unionbank_ng
Instagram: @unionbankng
Email: customerservice@unionbankng.com
Phone: 07007007000
Website: www.unionbankng.com
UNITED BANK FOR AFRICA
Facebook: @ubagroup
Twitter: @ubagroup, @ubacares
Instagram: @ubagroup
Email: cfc@ubagroup.com
Phone: 07002255822
Website: www.ubagroup.com
UNITY BANK PLC
Facebook: @unitybank
Twitter: @unitybankplc
Instagram: @unitybankplc
Email: we_care@unitybankng.com
Phone: 07080666000, 07057323225-30
Website: www.unitybankng.com
Do share with your friends. Cheers!
WEMA BANK PLC
Facebook: @wemabankplc
Twitter: @wemabank
Instagram: @wemabank
Email: info@wemabank.com
Phone: 08039003700
Website: www.wemabank.com
ZENITH BANK PLC
Facebook: @Zenithbank
Twitter: @zenithbank
Instagram: @zenithbankplc
Email: zenithdirect@zenithbank.com
Phone: 07002273936484, 01-4647000, 01-2787000
Website: www.zenithbank.com
Kindly share with you friends and family.
---
You may also like