---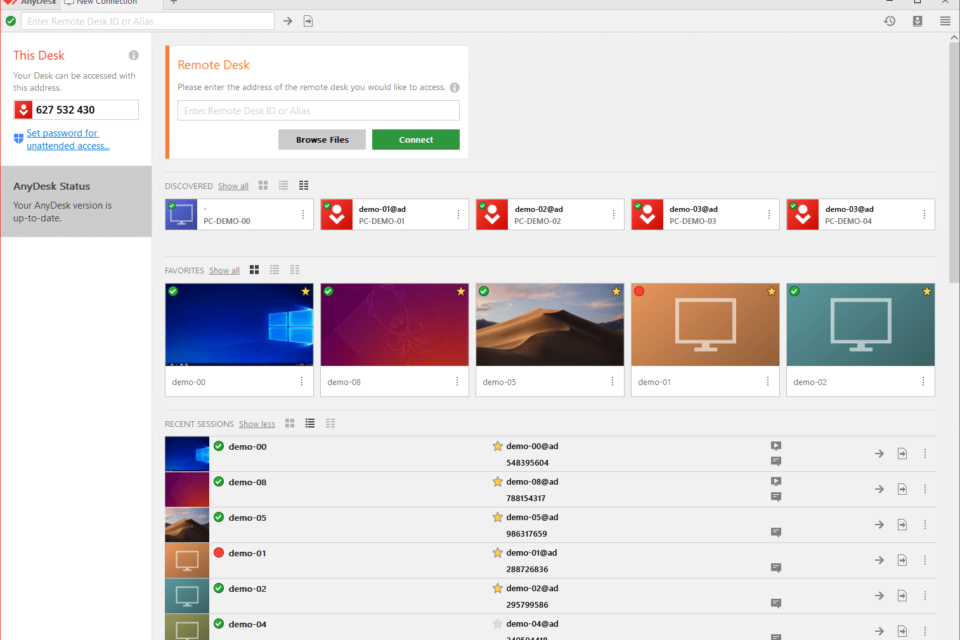 I got to know about AnyDesk recently and my journey with it so far has been bliss. AnyDesk makes it easy for you to access another computer's desktop remotely right from your computer.
If you are a IT personnel, I bet this app will be of great use to you. You can use it to access your client's computer and assist with whatever problem they might be facing from anywhere in the world. All what is required is that your client has the AnyDesk app installed and connect via his AnyDesk address. AnyDesk is not restricted to IT personnel or professionals alone, just about anybody can make use of this software to get tasks done.
Features of AnyDesk Desktop Software
Flexible and easy to use on the go.
Poor internet connectivity support.
Banking-standard TLS 1.2 security.
Contact management.
Easy file transfer between computers.
Chat messenger.
Session recording.
Multiple platform support (Linux, Windows, Mac OS, FreeBSD, iOS or Android).
Mobile to PC control and vice versa.
No need to install just launch and use.
If you're a single private user, you can continue to use AnyDesk for free but if you are a business enterprise or want access to the full package, then you might have to upgrade to the Premium version.
Download AnyDesk Now for free.
---