---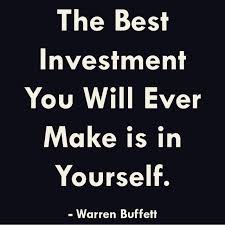 Getting a job is hard for everyone. Each job may have dozens of talented applicants, and especially around big universities, it's hard to differentiate yourself and stand out. What I've found is that in a university, many people have taken the same classes and have the same skills, so when talking to recruiters it's important to focus on skills you haven't learned in school.
For developing new technical skills, there are a few options available. Some of my favourites are Udemy, Udacity, and Khan Academy.
I'm a big fan of using Udemy. Udemy is a website which hosts thousands of different courses created by professionals, with prices ranging from $10 — $150 a course. The catch here is that all the courses on the website are constantly on sale, so you should never have to pay more than $15 for a course. Even the most expensive ones come down to 25 cents per hour of a video lecture. So far I've learned how to build mobile applications with react-native, build games with the Unreal engine, and how to draw.
Udacity is more of a heavyweight platform for the truly dedicated. A majority of their courses come in what they call "nanodegrees". These nanodegrees cover more than just one topic, for example, their robotics nanodegree covers everything from algorithms to ROS and building in an eight-month course. However, their costs are much higher, typically above $1,000. Udacity also provides a few free courses, such as the two I've taken on Deep Learning and Autonomous Vehicles. I had a great experience with them, but Udacity's selection of free courses is unfortunately limited.
As opposed to Udacity, one of the reasons I love using Khan Academy is because it's free. It can be super useful for brushing up on a topic or watching a quick video. It seems like a no-brainer to choose the free option. However, whenever I try using Khan Academy to learn a skill which requires more than one video, it just doesn't seem to work as well. When I tried to finish a Khan Academy course on stocks and finance, I just didn't have the motivation to finish it.
The conclusion I've come up with is that actually paying for a course increases my desire to finish it. Not only does a paid course provide better support and more complete materials, but if you shirk on watching the video lectures, you feel guilty. When I have uncompleted Udemy courses, I'm motivated to finish them, because I keep telling myself, "If you don't finish the courses, you'll have wasted your money."
That being said, completing a course on Udemy still requires a lot of dedication. 50 hours of video lecture, can mean 75 hours of work which is hard to fit into an already busy schedule. However, being online lets you go at your own pace. Because the prices for interesting classes are often so low, I have a tendency to buy more courses before I finish my existing ones, and they pile up!
My recommendation is to give Udemy a shot. Find a skill you're interested in learning, wait for a related course to go on sale and pick it up for $10. If it doesn't work out, you're only out $10, but if you find you have the mental strength to make it through, you may have just found a way to strengthen your job prospects. Not to mention building a skill you'll have for life.
Source: Cedric Bernard
---
You may also like