---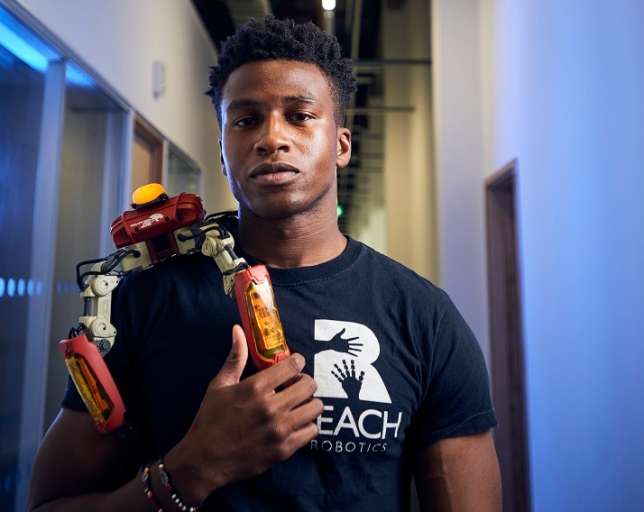 Silas Adekunle is a young 26-year old Nigerian who is scaling heights in the technological realm, especially in the field of robotics. This genius was born in Lagos, Nigeria, where he was educated for a better part of his life. Having finished his secondary school education as a teenager, Silas relocated to UK and went on to study Robotics in he University of the West of England. He graduated with a first class degree from this prestigious university. After his graduation, Silas founded a technological company called Reach Robotics. The organisation established in 2013 specialized in fusing gaming and augmented reality to perform real world functions.
Willing to learn more about this science of robotics, the 26-year-old genius went to study more for four years. While learning and gaining more experience in his chosen field, Silas took up a leadership position as the team leader of Robotics In Schools programme which encourages and pays attention to students in Science, Technology, Engineering and Mathematics (STEM). Hence, he was also able to impact lives and develop younger, aspiring technologists via the means of this programme.
It was during the course of engaging these youths that Silas developed the idea of helping STEM students know their onions through revolutionizing the science of robotics. This idea which budded over time has gone on to birth the world's first gaming robot called MekaMon.
MekaMon was born in 2017 and asides many other advantages, the gaming bot has been built in a way that it can be customized to the users' taste and made to perform several functions that are personal to them. Although many people were doubtful about Mekamon when it was launched, about 500 bots were eventually sold and this generated about $7.5 million. Given this great success, Silas Adekunle solicited the partnership and support of giant organisations like London Venture Partners who contributed N360 million to his project. Even more, his company, Reach Robotics, signed a deal with Apple securing exclusive sales in several Apple stores.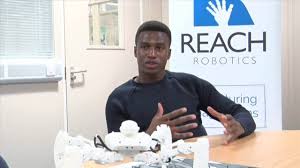 In a country that is perceived to be way behind when it comes to science and technology;feat like this is indeed a breath of fresh air.
---