---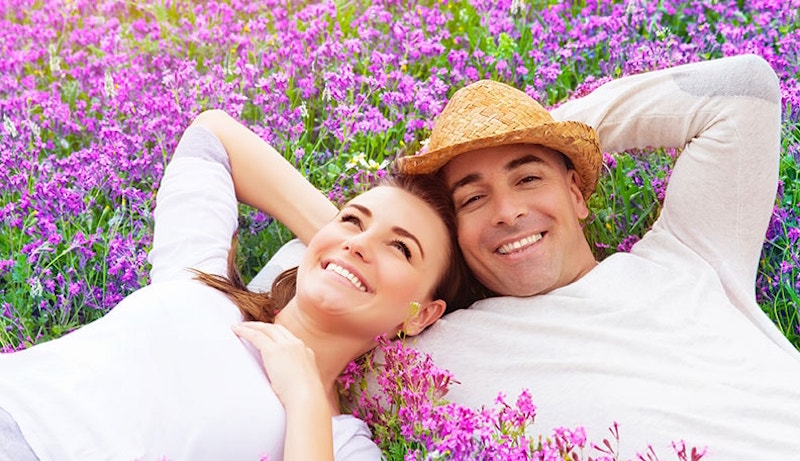 9 Signs to Note Before You Marry Her - by TOLU ADEBAYO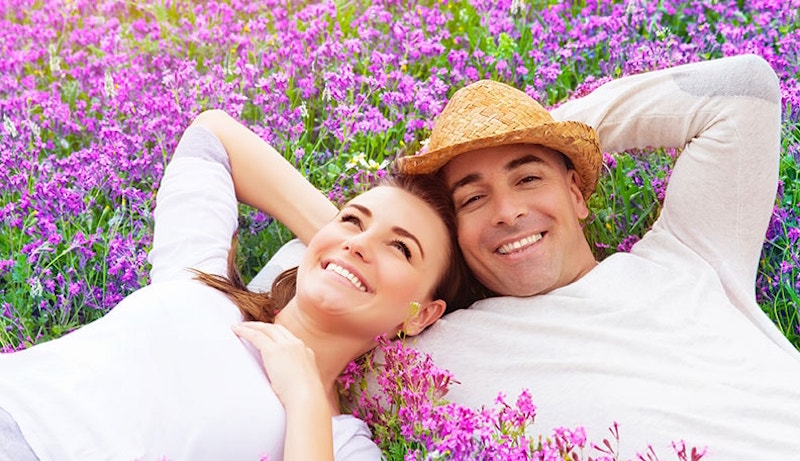 Perhaps you have being thinking of the future of your relationship. To you, maybe, is she the one you should marry? Have you found the woman you thinking you should marry? While everyone is looking for different traits in their life partners, there are some essential traits you should seek, from empathy to consistency.
These traits help you both to understand and love each other. She may be lagging behind on one or more the signs below. Remember, you are no to compare your lover with another woman as a mature man.
Takeaway: No one is like you likewise the person you want to marry.
Check out the important 9 signs you need to check and know even if she loves you for you to know she is the one you should marry.
Intellectual challenger is good for you.
Men love challenge as it brings out the best in us. We live our life to number achievement. To get a wife today is more of success to us than traditions.
If you want to spend the rest of your life with someone, it is important that you find that person intellectually challenging.
There is nothing wrong with beauty anyway. Moreover, looks are fleeting but personality is forever—your conversations together should be interesting, insightful and full of depth.
Your partner should be able to challenge your opinions, opening up your mind to new ideas and concepts. You need some intellectual observer as wife. Shortly after K!ss and s#x, you need an active intellectual property to legislate life issues with you.
Emotional Consistency is Incumbent
We are all emotional being, no doubt about that, it becomes emotional madness when there is no balance, she appears dangerous coupled with unexplained characters that are unpredictable. The woman you should marry should be consistent, rather than volatile.
There will be more emotional movies that will stage by her shortly after marriage and regular s#x. If you struggle to predict your partner's mood and responses, you may find yourself carrying the burden of your partner's moods. Relationship is pleasing one another morally and mutually, so, there is no way you be able to predict and please an emotional imbalanced person. Complexity in marital relationship is conspiracy against mutuality. Your partner should not transform into a more difficult person after a few months together; they should be fully honest about their feelings and emotional state.
Sympathy and Empathy Partnership​
If she cannot share your pains, she should not bother about your joy. Do I really need to explain any further. In marriage, you are one family, I mean sister and brother. What is the coast of being together if we cannot be "a keeper to our brother" . When you marry someone, you should make sure they can show compassion and support towards others and their struggles, including yours.
Life is so funny that when you get to the highest mountain, you see another highest mountain to climb. This implies, there will a time you will down behind the mountains. You will have down days and you will feel upset, and your partner should be able to support you and relate to you during these times. I'd rather get motivation from home rather than getting it outside. Her words to your soul carries power.
Honesty is Modesty
Check if she is honest with you and others. I want to emphasize others here. If she is always abusing, dishonest to other before you or because of you. A day is coming the table will turn and it will be tenure to be sword by the sharpened tools of dishonesty and immorality that can lead your relationship to captivity in totality.
Honesty is a very important trait in a long-term relationship; if you can't trust your partner, how can you tell them anything in confidence, or believe anything they said to you? Find someone who respects you enough to be honest with you, even when it is difficult for them.
The most secretive thing about you is not so hidden from your wife for a long time, if she did not know now, she will know later which my damage "the trust" which is capital to all relationships.
Ambitions are Contagious and Courageous
Likewise the opposite of being ambitious can easily spread over to you as much as you dwell with it for a long or lifetime. Your relationship will either make you or mar you.
As well as supporting your dreams and goals, the woman you marry should have her own dreams and ambitions, too.
It will be mellifluous bewitching if she lacks direction, destination and desperation. There is nothing she wants to be proud about in life other than draining you out of life. There is no way she want to add to the cause of cosmos.
I don't really need cook at home, if I need laundry girl, I will order for two.
I need someone that will look to her future regularly and plan how to improve her life, rather than depending on you for a good and fulfilling life.
This life is too good than you coming here without creating a path. So many things have left undone and she cannot even pick, 'baba' forget about love and beauty.
Personal Development is Deliberate
She need to have a focus, acquire some skill. She focuses on improving herself. Nobody is "madder"  than her in her discipline.
As well as being ambitious, your life partner should be invested in improving herself.
The cloths will fade away honey, the gold will lose thier value baby, someone that works on being is better than someone who lives to become. She keep increasing her tentacle in knowledge from watching documentaries to travelling, she should enjoy improving her state of mind and investing in herself. This means she is less likely to be overly-dependent on you, as she is equally dependent on herself. The best way to enjoy your freed a times is to free your slaves. The will also be a contest between you and your slave for ownership. I will rather go for a "free" woman or a woman who is ready to "go" for her freedom.
Judicial Jealousy is Juicy
 Human are born to jealous, out of the possible number on baby in the semen, just only you or two of you won the competition at that material time in point, you are likely to be selfish about life too.
Too much of everything spoils the show even if it is water. Being jealous is canonized as crime when she did not even want to see you talking to another lady.
A woman that is so unrest, full of suspicious comments about her husband to is too big for a good marriage and you need to keep fixing it if you Marry such woman.
I need a woman who is not interested in being petty or jealous.
Some jealously is natural in relationships, but the woman you marry should be secure enough in herself and you to know she doesn't need to feel jealous. This is also to do with trust; she should be able to trust you enough to give you your freedom.
Woman do some crazy things in keeping thier husband to be in check that makes laugh twice to one joke – they check their boyfriend's phone for last SMS, other women's picture, social media chats, the list is countless. Are you sure such woman is good for the journey of life where everyone will be together yet they do not have time to mate check themselves suspiciously?
Why some women got from thier mother, some movies encourage women to do it by ascribing a scenario like that, and how it works.
Commitment is Convictions
What do you think if she makes an effort with you?
Symbolic, episodic and endemic, why, because she believed in your future, so, she is making an investment. She is personal convinced you will be better than this if she is of help. Peradventure, she discovered that your present adventures is a vendor to kingdom. She wanna be your queen in that Kingdom.
A healthy, stable relationship focuses on giving rather than taking. Seeing your significant other happy should make you just as happy, and she should treat you in the same way.
You began to have things in common even, your desires are interwoven. Your joy should be her joy, too—it can be as simple as asking about your day or looking after you when you are sick. As time passes, the excitement at the beginning of the relationship will pass, but you should both be just as focused on giving each other happiness. If you are the only one doing it, the day you are down, the relationship is done because you have being the only one investing, she has "nothing" to lose.
Motives needs Motivation for Motion
You cannot do it alone for a lifetime and that one the reasons why you should marry. She inspires you to be a better person.
Admiring your partner and their attitude should motivate you to be a better version of yourself. From going to the gym, church, Mosque, shrine to volunteering at a charity, you should want to be the best version of yourself for her—and yourself.
We have come to make a list of what makes for good relationship and the signs you should be in search for for you to know she is right person you should marry. What did you think of this list?
It is very important we see relationship as an avenue to develop and build one another and not to compete unnecessary with spouse for superiority which can bring conspiracy. Remember to share with your friends and family to find out if they have found the woman they should marry! and what they find interesting about this article.
Discuss this article with your spouse to be and known her take over what really matter to you. It is more important than thinking she will change whereas she did not consider it bad or unworthy.
---