---
 'I'm always helping people but I wanted to do something meaningful.'
 A mother whose son is terminally ill has shared her joy after a stranger reached out with a gesture of kindness, which will help her cherish her child's memory in the future.
Charlene Harthorne, who lives in Bootle, Merseyside, has a five-year-old son, Toby, who suffers with a form of muscular dystrophy known as Duchenne MD.
There is no cure for the condition and Harthorne says it will see her son immobilised by around eleven years old, and he will later go on to suffer organ failure.
"Toby will lose his life to this so we make every moment count now," Harthorne told HuffPost UK.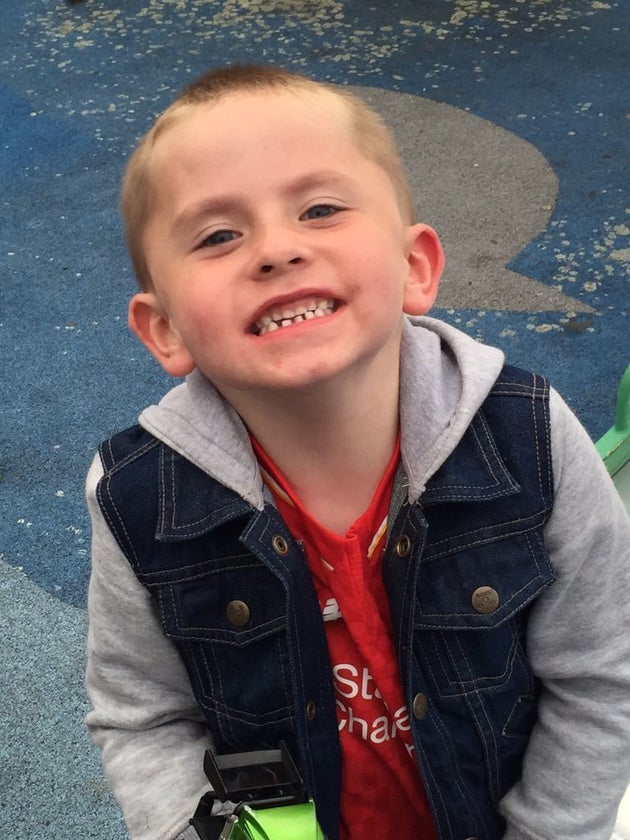 In an attempt to channel her heartbreak, Harthorne wrote a poem; originally intended to go in a 'memory box' that the family can look back on in years to come.
Harthorne said: "The poem contained my feelings about how Toby is too young to understand, but I need to be strong for him, no matter what happens."
After Harthorne posted the words on Facebook, two strangers were touched and came forward to offer their services to the family. 
Chris Molloy, who owns SickBeats Productions, and singer Jaynina Bambi Dee Andrews reached out to the family, and as a gesture of kindness offered to turn the poem into a record. 
Molloy said: "To be honest it was a spur of the moment thing, I saw the video and it touched me, because I have kids too.
"When I saw the comments from other people saying they should make it into a song, I left a comment saying I wanted to help, and it all took off from there."
Harthorne added: "Chris is just a lovely man that took it upon himself to make the poem into a song."
Now the song is gaining more attention, the family say that they want to use it to raise awareness about the condition, and Molloy agrees: "If this song can help in any way then it was worth it." 
Harthorne has started a GoFundMe page, which at the time of writing had raised £1,335 of a £3,000 target, in order to fund "lots of days out" for Toby to make lots of memories before he becomes immobile. 
The NHS says Duchenne MD is one of the most common and severe forms of muscular dystrophy, which usually affects boys in early childhood. Men with the condition will normally only live into their twenties or thirties. 
In the UK, about 100 boys are born with Duchenne MD each year, and there are about 2,500 boys living with the condition in the UK at any one time.
The condition causes muscle cells to break down in the body. They are unable to repair themselves and are replaced by scar tissue. This eventually results in immobility and organ failure.  
---