---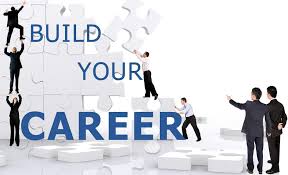 To help you begin or continue your hunt for a new position or career, these are the best job search websites.
1. LinkedIn.com
LinkedIn is the world's largest professional network on the Internet. Not only can you find jobs listed through groups and other online postings, you can optimize your profile so that you get placed at the top of search results—and companies and recruiters contact you. Additionally, there are many opportunities to network, share your expertise, and read GREAT tips, advice and recommendations from career experts on finding a position.
2. Indeed.com
Indeed is a leading job site with millions of job listings from thousands of websites, including company career sites, job boards, newspaper classifieds, associations, and other online sources of job postings. Users can also upload a resume and get a personalized resume link to share with employers. You can also apply for jobs, research salaries and job trends, set up job alerts, and use Indeed's job search app for mobile job hunting
3. CareerBuilder.com
CareerBuilder is one of the largest job boards, providing job listings, resume posting, and career advice and resources to job seekers. CareerBuilder secures job listings directly from employers and has expanded local listings by partnering with many newspapers to incorporate their online classifieds.
4. Job-Hunt.Org
Job-Hunt is dedicated to the millions of people who have had their personal lives disrupted  by the loss of a job. They provide the best and most up-to-date advice from genuine job search and career experts to help job seekers be successful in their job search. Job-Hunt does this through their "Online Job Search Guides" (FREE to use for your job search), to give you the information and advice to help you conduct a smarter and safer job search.
5. Job.com
This large site offers weekly job alerts, job search advice, a resume builder and, of course, job postings. This job search website also allows you to upload your resume for hiring managers and recruiters to search. The site uses artificial intelligence (AI) and blockchain technology to connect job seekers and companies through a fully automated process. Resumes are not posted on the site, which may appeal to people who are job searching while employed.
6. CareerCloud.com
CareerCloud is a publication for job seekers and employers. They provide useful and actionable tips to help job seekers navigate all the stages of job hunting, job changing, negotiating, and everything else that happens at work. With thousands of downloads per day and growing, CareerCloud contains in-depth articles from experts and a popular podcast.
7. Guerrilla Marketing for Job Hunters – GM4JH
With over 1,411,923 readers and counting, Guerrilla Marketing for Job Hunters is the most up-to-date, complete and trusted job finding book on the market. The #1 best selling  job search book contains some of the most innovative job search tactics for your career. GM4JH offers Job Search Coaching and Guerrilla Resumes.
8. PersonalBrandingBlog.com
The #1 resource for personal branding online, PersonBrandingBlog is where you get to learn how to build a powerful personal brand that will differentiate you and allow you to compete in the the global marketplace. You can leverage on contents provided on this blog which includes podcast, interviews with experts, insightful articles, research reports etc for your personal branding needs.
9. Jibberjobber.com
Jibberjobber is another site that can not be left out on the list of career sites. It is an online tool for your personal career development. JibberJobber is your tool that will help you: Manage and keep track of network relationships. It is your personal relationship manager for your career, organize and keep tabs on target companies that you apply to, or want to apply to; track jobs you apply to. When did you interview, did you send a thank you letter, what is the next step, etc.? Prepare for interviews – create and store elevator pitches, responses to questions, your 30 second pitch, etc; store important documents like resumes, cover letters, reference letters, etc. Track where you use these and who you send them to.
10. Google for Jobs
Google for Jobs is a product from Google that aims to help job seekers find job listings that are right for them. ​Google for Jobs is a job search engine that compiles listings from many different sources, including other job search engines. Instead of using a specific job search site, users can simply type a job into their Google search bar. Google then pulls up related listings. Users can then narrow their search by type of job, location, company type, date posted, and more.
---