---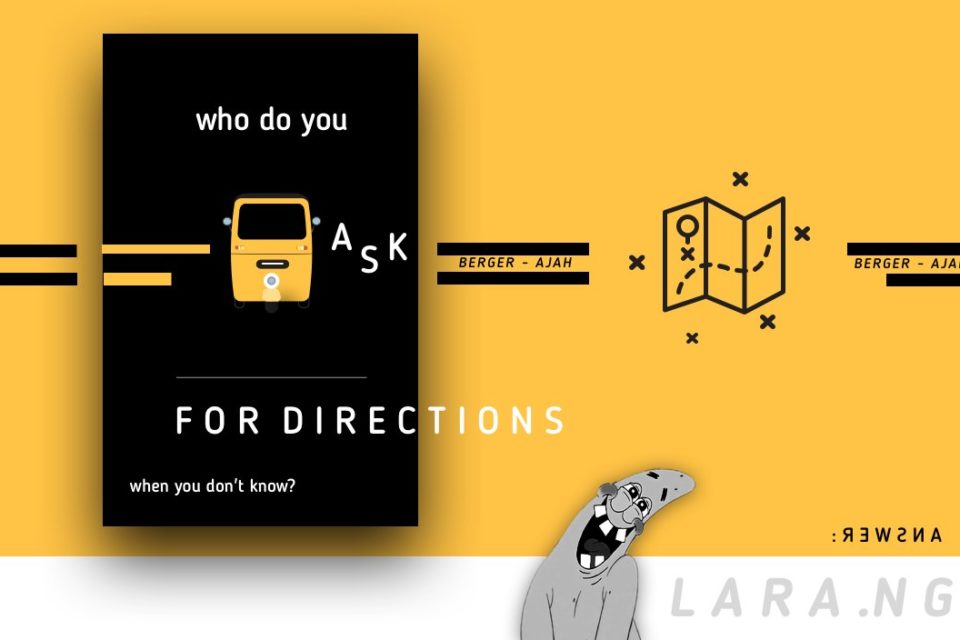 Have you had troubles finding your way around Lagos using Public Transport?
Do you find it worrisome seeking assistance from people just to get to your destination?
Do you miss your way after getting directions from people?
What if I told you there I way to get directions and navigate around Lagos easily?
Yes, there's a better alternative to that. Just ask Lara!
The guys at Road Preppers (RP) Technologies put up a web platform to help give you directions to your destination in Lagos via public transport in a few steps. Meet Lara.ng your direction buddy.
Lara is powered by Artificial Intelligence (AI) and using the web platform is as easy as pie as it comes in a WhatsApp-resque interface which most of us are familiar with.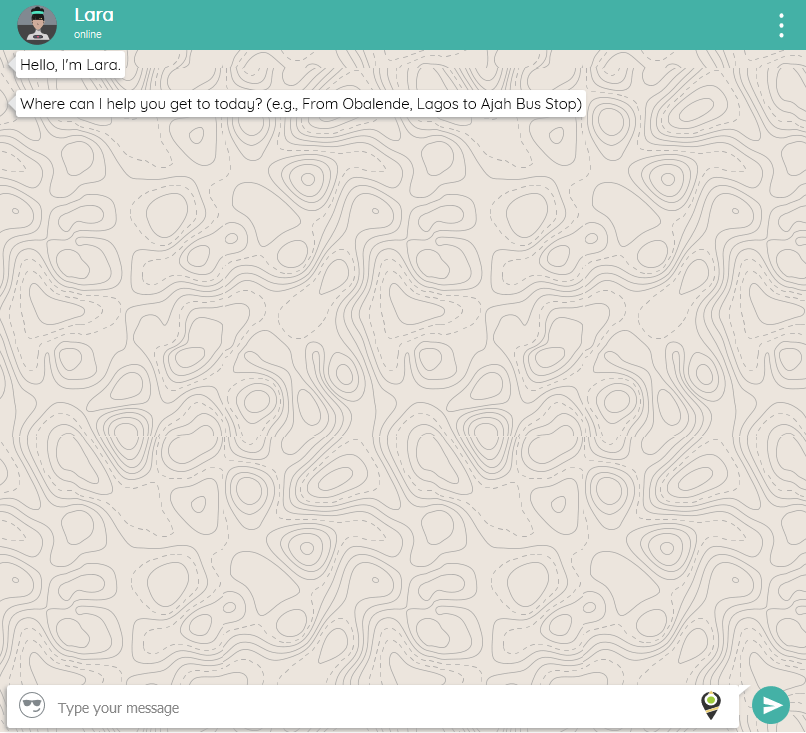 The user interface is intuitive and gives it a friendly look as if you are having a chat with a friend. All you need to do is enter your originating point and destination with the places in this format: "From XXXXXX to X XXXXXX".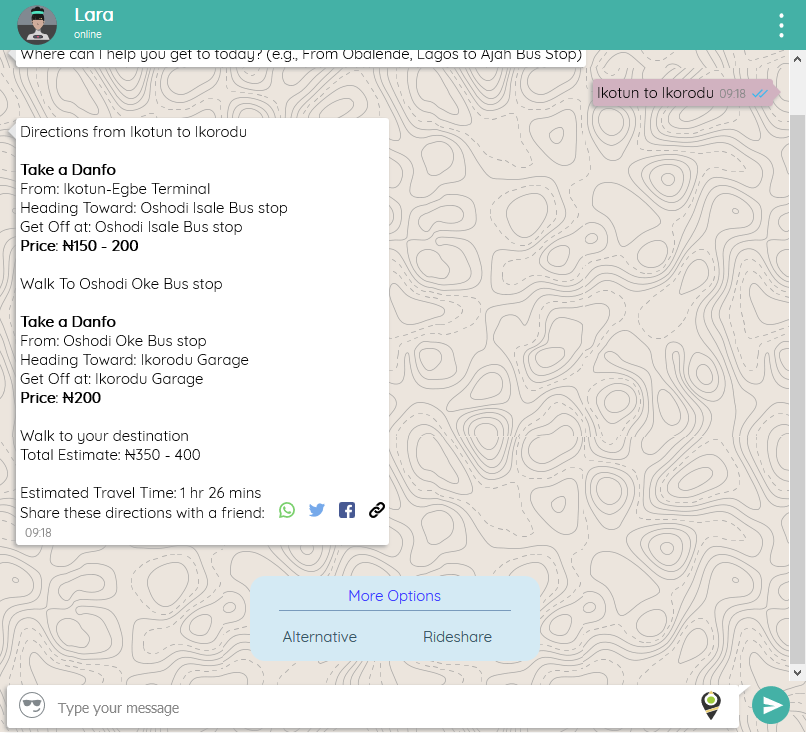 You will be provided with directions almost immediately. More so, alternative routes will be provides. The fare for your journey is display but it isn't 100% accurate and static. Your estimated time travel will be given too.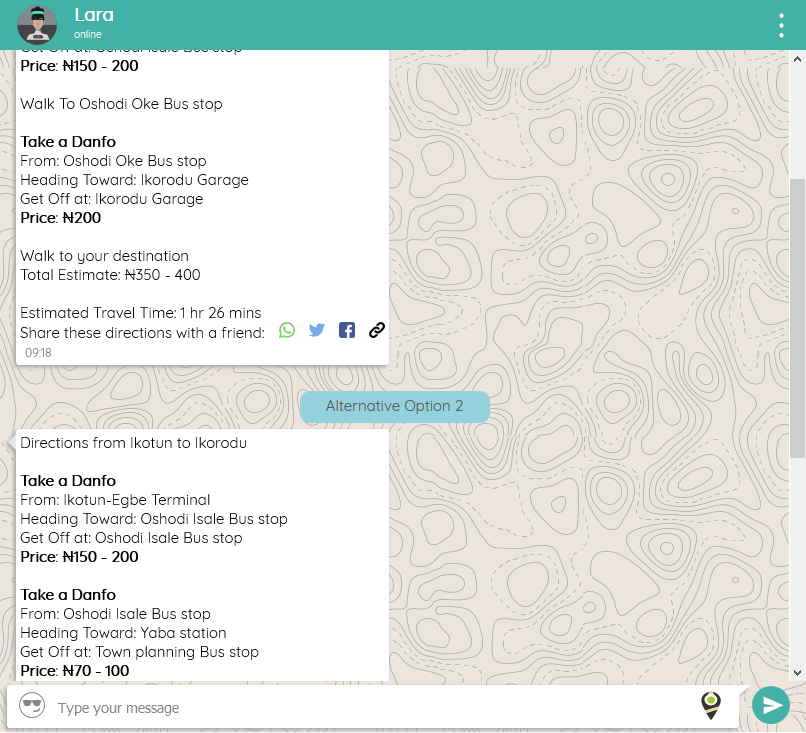 There is an option to pick up your current location using your GPS so you don't have you input your originating point. Though this might not work all the time particularly if your GPS can't seem to pick up network.
One cool feature the platform provides is the ability to book a ride with Taxify or Uber via the Rideshare Option.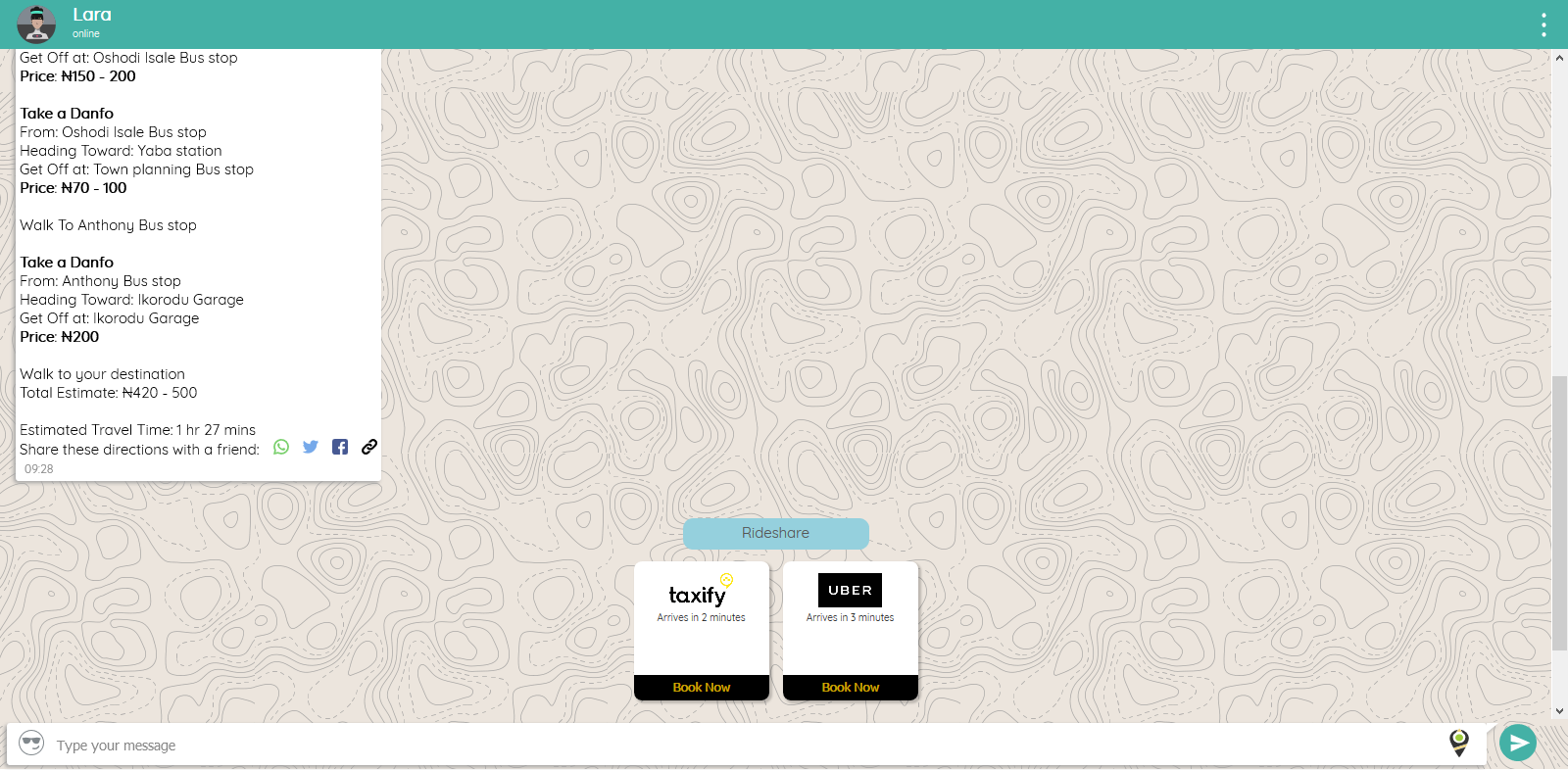 In my opinion, Lara.ng is a great innovation one can harness to use to make our daily living easier. The fact that it gives directions to navigate through public transport together with estimated fare makes it unique. Alternative navigation platforms like Google Maps give just directions and estimated travel time without calculating fare price.
As at the time this post, Lara.ng only give directions within Lagos State alone. We believe the platform will be extended to other parts of the country as time goes on.
Did you find this article useful? Kindly share with friends.
---
You may also like