---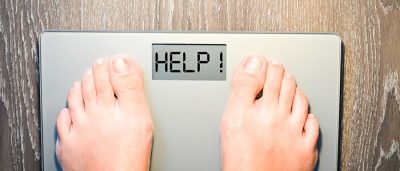 The weight loss journey is not an easy one to embark on. If you've plateau in your weight loss plan; it can be frustrating and demoralizing and can make one revert to one's 'old ways' that brought the weight on in the first place.
Weight loss plateaus are a normal part of the process of losing weight as nearly everyone experiences them on their weight loss journey.
Here are several ways to safely achieve your goal weight.
Eat a High Protein Diet
As we all know, when it comes to losing weight, protein is the king of nutrients. Spread your protein intake throughout the day as protein boost metabolic rate more than either fats or carbs.
Protein stimulates the production of hormones that help reduce appetite and make you feel full and satisfied. During weight loss, there is a drop in metabolic rate and loss of muscle mass, eating a high protein diet can help against both.
Increase your water Intake
Several studies have shown that water can boost weight loss. Drinking a glass of water before meals will help reduce your food intake which also translates to losing weight. It also improves your digestive system to flush out toxins from the body which in turn gives one healthy and glowing skin.
Drink Green Tea
Green tea is the healthiest beverage on Planet Earth. It is loaded with polyphenol antioxidants, including a catechin called EGCG. These antioxidants can have various beneficial effects on health. Green tea has been shown to boost the metabolic rate and increase fat burning.
Start Meal Prepping
It may seem as though you're not eating that much, yet you still have difficulty getting to your desired weight. Preparing your meals in advance is a sure way to know what you are consuming as it will help you learn portion control.
Increase Your Exercise Intensity
If you are already exercising, increasing the intensity of your workouts may help boost your metabolic rate.  Increasing the frequency of your exercise regimen may help with your weight loss plateau; this is because metabolic rate slows down as you lose weight.
Reduce your carbs intake
It is no longer a secret that reducing carbs intake equals weight loss. Maintaining a low – carb diet may help your weight moving in the right direction again when you experience weight loss stall.
---
You may also like