---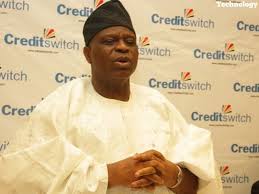 Following the murder of  Credit Switch Technology Chairman, Mr. Ope Badamosi, by his cook who is now at large, one cannot help but worry about our safety and that of our loved ones especially if we have a domestic worker(s).
This sad story of  Mr. Ope Badamosi is definitely one among many other heinous acts that have been perpetrated by some domestic staffs and there are however many lessons to learn.
People need to be very cautious when recruiting workers. Most importantly, take extra care in recruiting domestic staff because they are let into their lives as soon as they hire their services.
Recently, there has been a trend of hiring domestic workers in homes and reasons for this have gone beyond necessity to lifestyle and show-off. If we must recruit a domestic staff then we must ensure that we go the extra miles of getting to know who they are by doing a thorough background check on them. Know who they truly are, asides who they tell you they are. Ensure they are placed under scrutiny over a period of time and always be on guard. Do not get too comfortable to divulge personal information about yourself or your loved ones to them
Try as much as possible to, be a good employer, treat them with respect, love and care for them; they are your workers and not slaves. This can endear you to them even though this idea does not guarantee safety; to a large extent can prevent you from being a victim. However, you tend to become one when you are overly too harsh, greedy,and violent with them.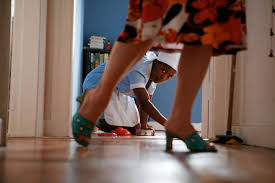 Ideally, we can make a conscious effort to do without domestic staff, we can plan our day in such a way that our daily chores won't become a lot of work or even "hard work". for example, if we cultivate the habit of  cleaning up our kitchen after cooking and washing our dishes after eating then we do not have to worry about the dirty kitchen and dishes. House chores can be shared among partners not necessary for the woman alone; this way they become role models for their children. Parents should ensure that their child(ren)are domesticated that way they are independent and does not have to rely on others to get things done especially when it comes to the affairs of the home.
---
You may also like