---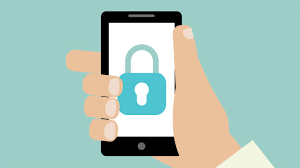 Most times, when we delete data from our devices, be it a computer or a smartphone, it doesn't really leave the device. It resides somewhere on the hard drive of the device.
Once, a hacker gets remote access to your hard drive, he can use simple file restoration programs to get it all back.
A way out of this problem is making deleted data practically inaccessible from hard drives, and this requires a few steps to be accomplished.
For computers, you can use a wiping program that scrubs or overwrites all of the unused data spaces on your hard disk where your deleted files used to be. There are several free programs that can accomplish this task for your computer. Some of the most popular include CCleaner, Spybot Search and Destroy, Eraser and BleachBit.
While for smartphones, you have to take precautions and some necessary steps to prevent theft in case your phone is stolen. Ensure you lock your phone with a strong password that will at least slow down an intruder. And have remote wiping capabilities installed so that, if necessary, you can erase the contents of your phone's hard drive from any computer.
Being aware that deleted data is never really gone is an important first step to protecting your sensitive electronic information. Even deleted files can fall into the wrong hands. Take the steps to ensure they don't.
---
You may also like