---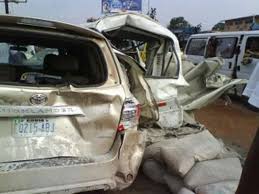 Driving safely should always be our top priority whenever we are behind the wheel of a car. This is because we are easily distracted as humans and we, therefore, need to adhere strictly to safety rules while driving. Some of these rules include:
Focusing On Driving: We should learn to focus fully while driving and avoid doing multiple things simultaneously. For instance, answering the phone with one hand and driving with the other.
Always Plan Ahead: This includes adjusting your seat, mirrors and climate controls before putting the car in gear. Also, we should include time to eat, drink, make or answer phone calls or any other business.
Learn To Drive Defensively: This involves being cautious of those around you while driving. Always assume the other motorist will do something crazy, and prepare to avoid it.
Maintenance: Ensuring that your vehicle is in good condition before setting out should always be your top priority. This will help reduce the rates of accident and unexpected break down of vehicles on the road.
It always pays to be safety cautious at all times while on the road and prepare for the unexpected.
Just yesterday, it was recorded that a score sustained injuries while 3 died in an accident which occurred at Biochem area near the main gate of Adeyemi College of Education, Ondo state, by a Toyota Camry car which allegedly lost direction.
Such an incident could have been averted if the vehicle is properly maintained and the driver is extra careful, especially in an area with dense human traffic, including students and staff of the college who ply the highway.
You Only Live Once… Drive Safely.
---
You may also like