---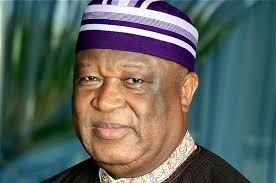 Senator Barnabas Gemade of Benue North East in the National Assembly, who was formerly the chairman of the People's Democratic Party (PDP), has brought to notice the need for an overhaul, of the nation's security.
In his word, he talked about the current state of the security agencies, stating that they are incapable of tackling the prevailing insecurity in the country and that the present Inspector General of Police, isn't surefooted for the position, considering his disposition and responses to issues of national security.
His words: "There is a fundamental problem, a dislocation in the security system in the nation and something must be urgently done to change the situation.
"We need an overhaul of the basic security organisation in the country, which is the police.
"When you hear the Inspector General speaks, you know clearly that the organisation is not in a position to do what it is supposed to do.
"This is because an Inspector General of Police should be more mature than the one who is there now. It is very clear to everybody because when he hears about a problem, he goes on the national television without going there to see what it is before commenting. That is unprofessional."
Senator Gemade stated that the military that ought to protect the nation's borders are no longer effective as they ought to be, making illegal immigrants to invade the country and cause havoc. He further explained that the military was established to protect lives and property against external aggression, adding that a part of his constituency has been subjected to attacks by herdsmen claimed to be foreigners.
However, Abdullahi Gana Muhammadu, the Commandant General (CG) of the Nigeria Security and Civil Defence Corps (NSCDC), has propelled his officers to cooperate with other security agencies in the country in the clampdown on perpetrators in the North East region of the country. He further enjoined his men to be resolute, committed, loyal and dedicated to performing their duties.
Nonetheless, in as much as Senator Gemade has stated that the Nigerian Police aren't achieving optimum results; as patriotic citizens, we should always be security conscious and report any strange activities. In doing that, we would also be helping the security agencies in performing better.
---
You may also like