---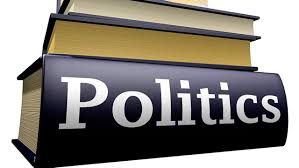 Mr Ifeoluwa Chris, the convener of the Not Too Young To Run initiative in Surulere Federal Constituency I in Lagos State, has called on youths to actively get involved in politics rather than lamenting and blaming the older politicians.
Mr Chris mentioned that the symposium was to create awareness for youths in Surulere and its environs to actively join politics, while speaking at the first general assembly of the group, themed, The Youth And Their Significance To The Struggle For A New Nigeria.
Other speakers at the symposium also urged the youths to embrace politics and make sure they were registered before the 2019 general elections, knowing fully well that, our voters' card is our voice.
Mr Chris, who is an aspirant to the House of Representatives, said, "Let us (youths) stop lamenting and blaming the older politicians. We are young and vibrant and if we feel things are not done properly then it's high time we took up the mantle.
"Do not say no to the fifth term in your bedroom. Come out openly and say no to the fifth term in Surulere Federal Constituency I and let people hear our voices."
Books and other educational materials were donated to students in selected schools across the nine wards that formed the constituency by Mr Ifeoluwa, who said the donation was to facilitate learning while making it attractive and also taking pupils off the streets.
"I also urge the students to take advantage of the good educational policies currently running in Lagos State, given the foundation laid by our able leader, Asiwaju Bola Tinubu," he added,
Furthermore, the statement noted that the aspirant also organised a one-week free health programme for the people of his constituency. The programme included free eye test and distribution of drugs to people with different ailments.
"The one-week free health programme ended with a visit to Heart of Gold motherless home where donations were made to the kids," it added.
In conclusion, it's time for our voices to be heard as a youth, enough is enough. If you have not gotten your PVC(Permanent Voters Card), then you do not have a voice.
---
You may also like