---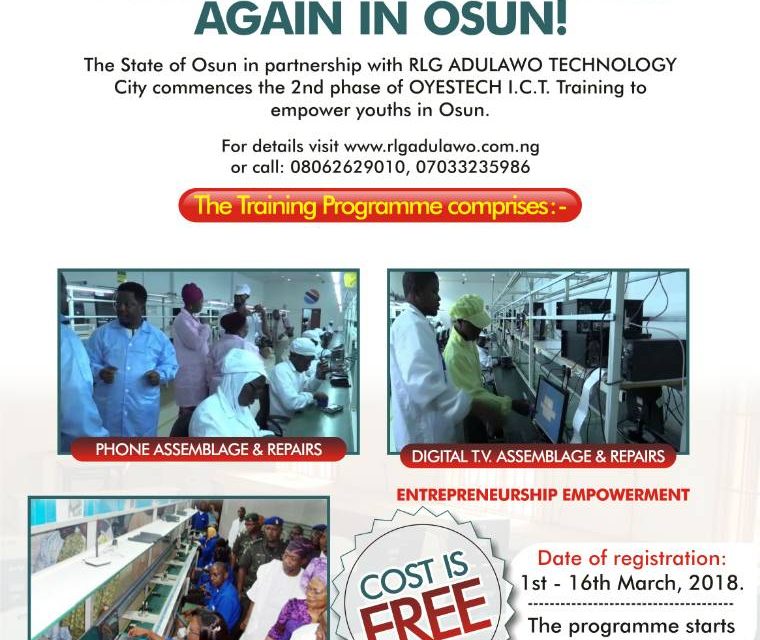 The RLG Adulawo Technology City in Ilesa, State of Osun will in April train Youths of the state in the 2nd phase of OYESTECH I.C.T training.
The training facilitated in conjunction with the State Government and Omoluabi Holdings which is for free would cut across all the nine federal constituencies in the state.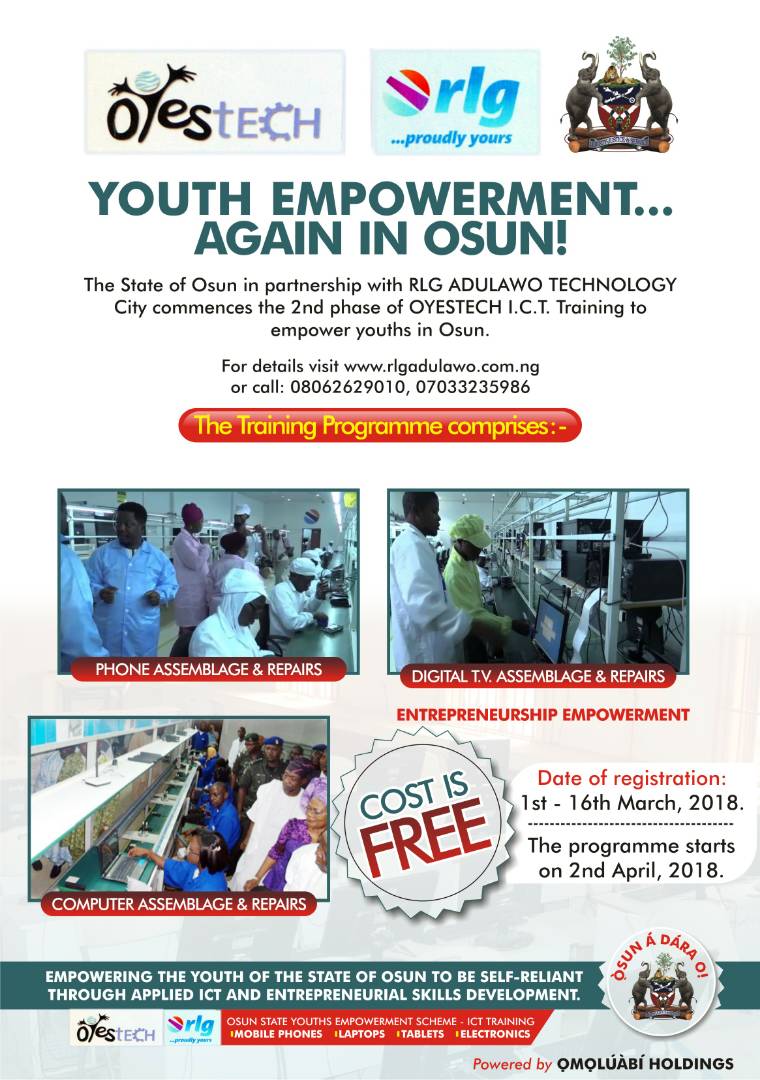 The ICT training is expected to cover areas like Digital TV Assemblage and Repairs, Phone Assemblage and Repairs, Computer Assemblage and Repairs which is an entrepreneurship empowerment initiative.
The move according to the organizers is to empower the Youth of the State of Osun to be self-reliant through applied ICT and entrepreneurial skills development.
Registration for the programme holds between March 1 and 16 on www.rlgadulawo.com.ng while the training commences on April 2.
---
You may also like