---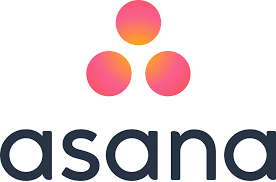 There are lots of collaboration tools out there that can help teamwork seem so seamless and easy. Below is a list of collaboration, productivity and screen capture / Image sharing tools, that can help transform your business or study.
Collaboration
Google Docs: It allows you to easily share documents with people around the world; you can simultaneously write, edit, and comment. Google also offers Google Hangouts, a video conferencing option that's available to anyone with a Google account.
Upwork Messages: This Upwork tool is custom-built to let you have conversations in real time before and after you hire. Connect, collaborate, and easily share information through the web, your mobile device, or the desktop app.
Dropbox: A cloud-based file hosting and sharing service that comes in particularly handy when sharing large files—or a lot of files—with many people or across multiple computers. It operates on a freemium model, so you can pay for more storage space if needed. A few alternatives to Dropbox include SugarSync and MediaFire.
Productivity
Wunderlist: A free task management app, Wunderlist provides collaborative to-do lists and syncs across iOS and Android devices.
Evernote: This is a cloud-based note-taking tool that does a bit of everything: file sharing, task management, screen capture, even business card management. Regardless of how you use it, Evernote works with notes, images, screensnaps, and voice recordings, syncing them across each of your devices and making the files searchable. It's free for a basic account.
Asana: This team-oriented task management tool was originally developed for employees at Facebook. One benefit is that it enables teamwork without email.
SCREEN-CAPTURE AND IMAGE-SHARING
Jing: Not only does Jing take screenshots, it can also record up to five minutes of on-screen video. If you need something a bit more powerful, the makers of Jing also make a more robust screen-capture program called Snagit.
Skitch: From the makers of Evernote, Skitch is a basic image-capture program that makes it easy to annotate, share, and backup screenshots.
---
You may also like