---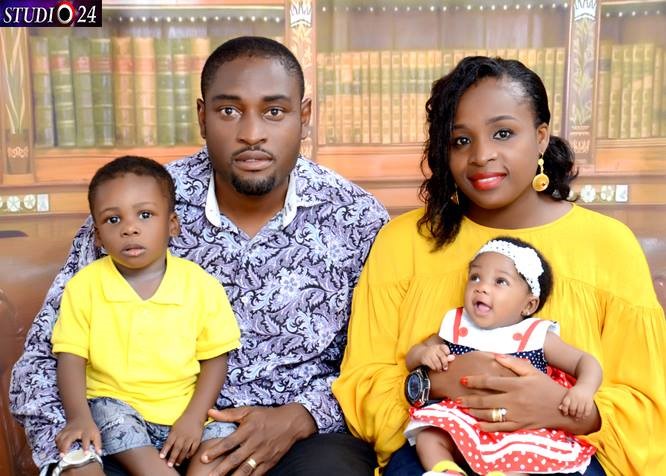 This is a sequel to our previous article on the man who died saving the lives of 13 people from drowning after a boat accident in Bakana in Degema Local Government Area of Rivers State, Nigeria. The deceased; Blackson Joseph, left behind his wife and two children who were struck by the outcome of the unfortunate incident.
On August 6, 2018, the governor of Rivers State, Governor Nyesom Wike, received the wife and family of late Joseph Blackson in the government house in order to commiserate with them on their loss. An endowment fund was raised for the children of Mr. Joseph Blackson to secure their future and a job was offered to the wife also. The governor also supported his burial ceremony.
Senate President, Bukola Saraki made a comment on the event of Blackson's selflessness via his twitter handle;
Every now and then we hear amazing stories of Nigerian heroes. Joseph Blankson gave his life to save 13 people. I salute this Nigerian hero who by his last great act, showed us, once again, that we have remarkable people across this nation. His memory will be writ in gold. https://t.co/rQjMQPCi8z

— Bukola Saraki (@bukolasaraki) August 6, 2018
Fomer Vice President Atiku Abubakar also lauded Blackson's heroic act on his twitter handle;
Joseph Blankson is a true Nigerian hero who met his tragic end in his quest to rescue others when the boat he was in capsized. He successfully saved 13 people before he got exhausted & drowned. Joseph is a reminder that all Nigerian lives matter. May he find rest among the saints pic.twitter.com/aYCO15oMZg

— Atiku Abubakar (@atiku) August 7, 2018
I want to use this medium to appeal to other Nigerians to show their support to the family of this hero in any way they can. It would go a long way in his family. Also, it will serve as a worthy example to us all whenever we find ourselves in similar situations to not hesitate to save lives or help other people.
Blackson Joseph is worth calling a Hero and his good deed will not be forgotten. His selfless act should be a source of inspiration to us all. Quite a good number of people out there have done many heroic things in different forms that might have not be recognized publicly but have been greatly appreciated by those whose lives have been affected by their good deeds.
Putting ourselves on the line and doing selfless acts for people around us is one way to affect their lives and be heroes to them. The little things we do count a lot. Kind gestures toward people and respect for humanity helps to make the world a better place. We should not worry about whether or not we will be celebrated for our act. What is most important is the good we are able to achieve with our actions and the fulfilment we derive from it.
Good footprints registered in the sands of time remain permanent and would not be forgotten.
---
You may also like