---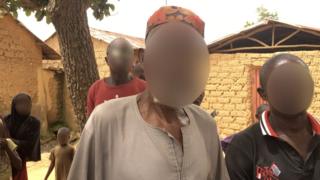 A certain Imam Abdullahi Abubakar in Nghar Yelwa Village, Central Nigeria saved the lives of 262 Christians according to a report from BBC Pidgin in Plateau State. Statistics have shown that hundreds of people have been killed as a result of the pastoral clashes between nomadic cattle herders and farmers in 2018 in Nigeria. Also, these clashes from time have accounted for more deaths than the insurgent Boko Haram. The Imam and some of his brethren risked their lives in order to protect the Christians who had escaped from the hands of the attackers identified as Herdsmen.
These herdsmen who were over 300 in number came into their Christian villages and started looting their properties while shooting sporadically and burning houses. In an attempt to save themselves, these Christians fled to nearby villages. The Imam said that both the Christians and Muslims had been living together in peace for over 40 years and he thought it wise to do something about the latest rivalry among them because he knew that the Christians were the first to settle down in these lands and that they allowed the herders' cattle to graze freely. Had he not intervened, the number of deaths would have been alarming.
The Imam hid the women in his house and the men in his mosque when the attackers came, who then demanded that he brought out the Christians in his domain but he vehemently refused. They kept pressing him to give them away but he along with his brethren refused to let them have access. At a point, he and his counterparts prostrated on the ground and began to wail beckoning on the herdsmen to take their leave. Miraculously, the attackers vacated his premises but set two nearby churches ablaze as they left.
This is an act that should be emulated, encouraged, and celebrated. President Muhammadu Buhari has invited the 83-year-old Imam to Abuja for a National Honour for his heroic act. However, his identity has been revealed and this may endanger his life, that of his brethren and his entire community now.
As people, we should always strive to promote peace and harmony amongst ourselves irrespective of our belief, religion, ethnicity, race, colour, political affiliation and let no one or nothing cause us to do otherwise.
It begins with you!
---
You may also like